HEX SPEAKER -
URBAN OUTFITTERS
Working for Urban Outfitters in Philadelphia, United States of America, I developed a series of Audio & Tech products. It is a collection of 5 total products. I was responsible for the product development process, design process, product management, and manufacturing process.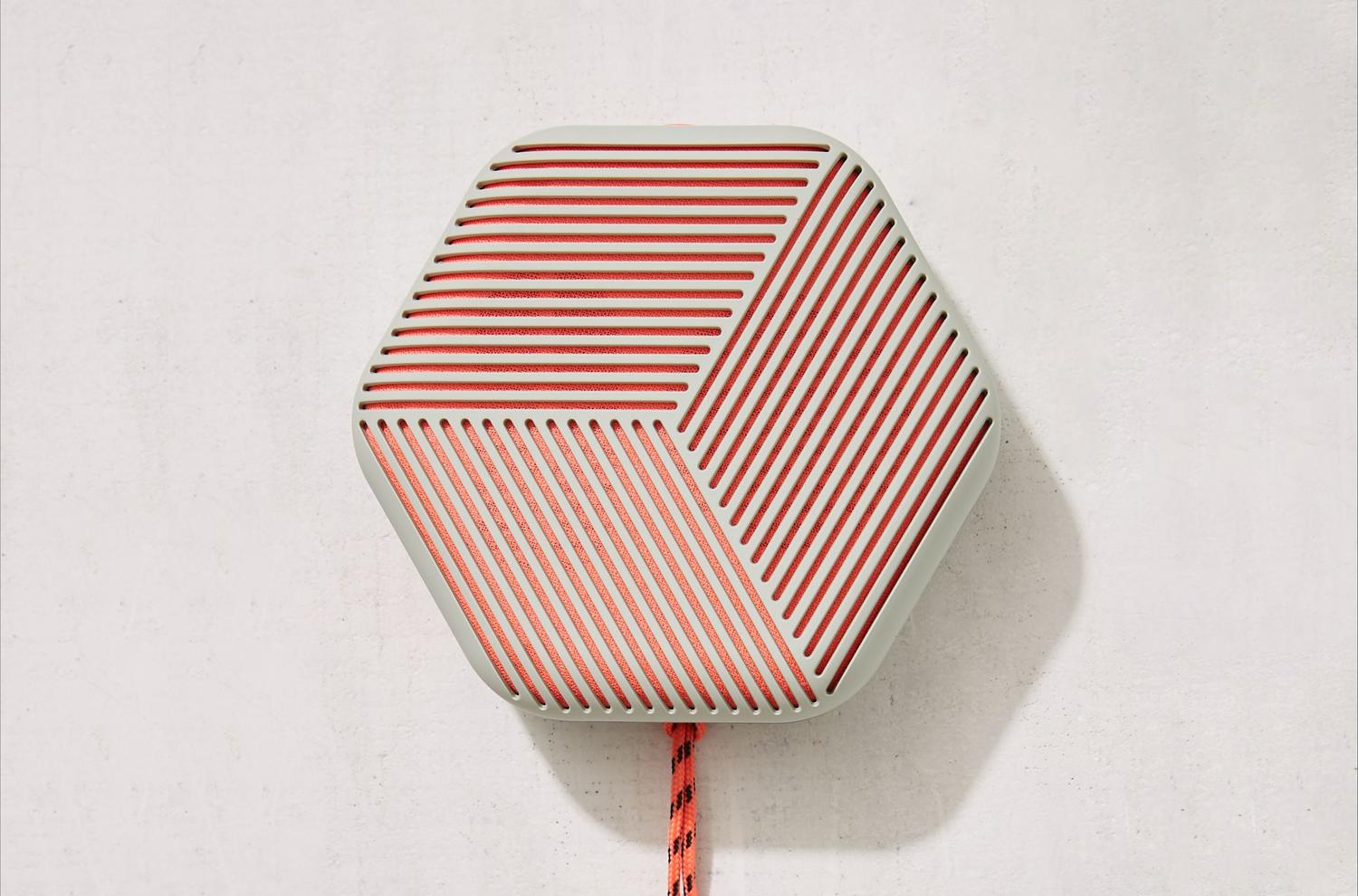 ︎
Urban Outfitters is thrilled to announce the launch of UO_TUNE_IN, UO's first-ever in-house tech line. The Fall 2018. UO_TUNE_IN collection is a lo-fi meets modern hybrid, with each product created in tandem with a top tech factory that updates go-to tech accessories in contemporary colors and shapes. The collection is inspired by current tech trends while remaining influenced in past design with a retro palette, co-mingling sleek greys and blacks with 70s earth tones.
Take the beat with you on any adventure with this splash-proof, geometric speaker from UO_TUNE_IN, available exclusively at UO. Wirelessly stream audio through the hexagonal, Bluetooth-enabled speaker, featuring a rechargeable battery and splash-proof design that's ready for just about anything. IPX4 splash-proof design withstands limited exposure to water, while 5-watt speaker offers high definition mono sound. Charge it up for 5 hours of continuous play with a micro USB and included charging cable. Constructed with a matte, soft-touch plastic enclosure with pop color accents peeking through. LED band that wraps around speaker acts as a status indicator for Bluetooth connectivity, battery power and more. UO_TUNE_IN is our first-ever in-house tech line, each piece designed with innovative function, signature soft-touch matte casing, fresh colors + only available right here at UO!
Features
- 5 hours of playback time
- Bluetooth-enabled
- Built-in 1000mAH rechargeable battery
- Micro USB input
- 5 WATT speaker
- Built-in radiator subwoofer
- LED light strip status indicator
Content + Care
- Plastic
- Wipe clean
- Imported
Size
- Dimensions: 4.9"l x 5.4"w
All Rights at
Urban Outfitters.