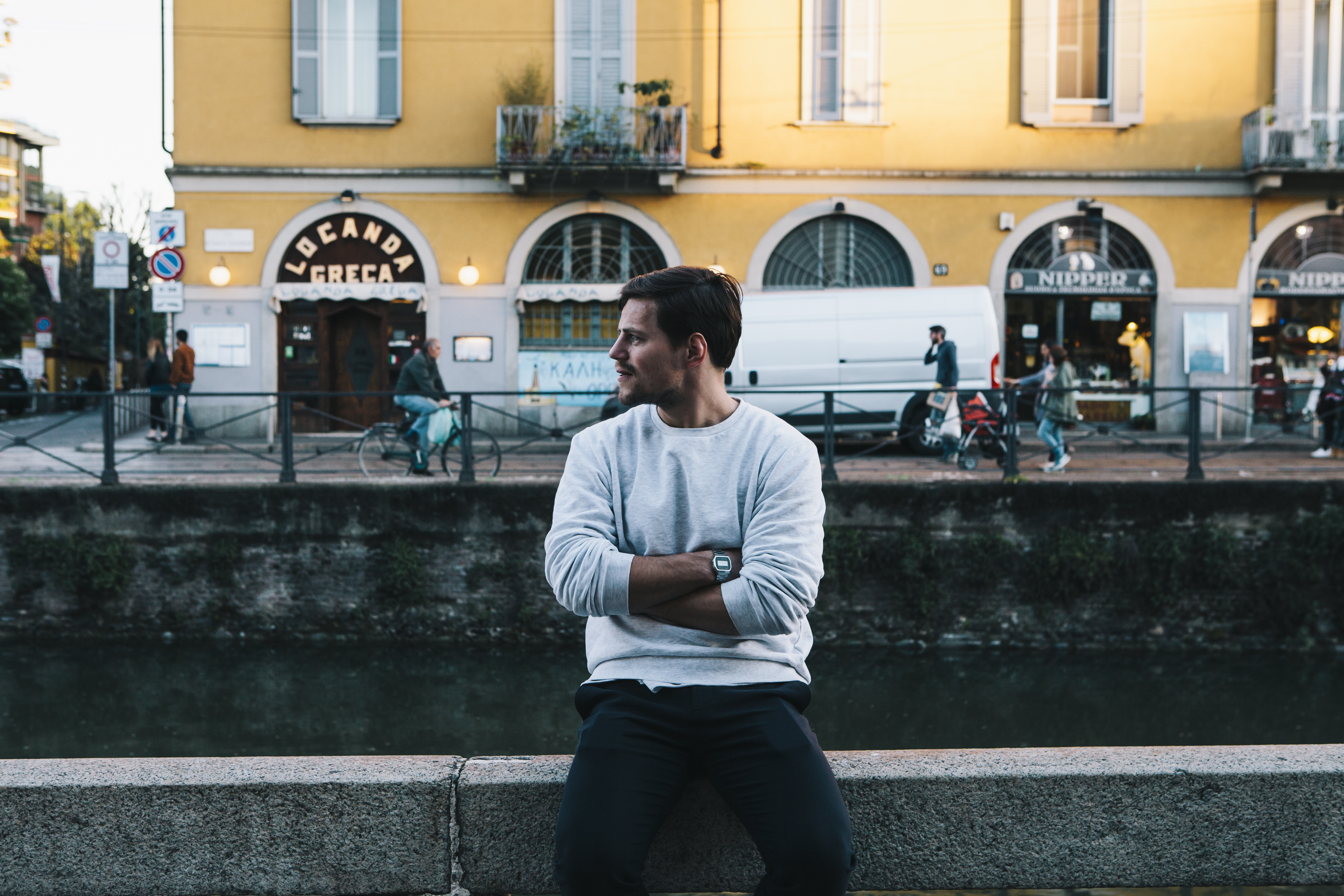 About

Jakob Lukosch (born 1987 in Poland) is a German Product– and Industrial Designer. He works in the field of product development, design research and strategy. With his strong analytical sense he creates meaningful products whose goal is to meet human behaviour and needs.
Jakob received his Bachelor of Arts and Science in Product Design and his Master degree in Design & Media from the Hochschule Hannover - University of Applied Sciences And Arts program in 2014 & 2016. During his studies and after graduating, he held a number of internships, apprenticeships, freelance works and jobs across Europe and the United States with multiple design studios, corporations and companies such as Phoenix Design, KiBiSi, Kilo Design, Rudolph Schelling Webermann and Urban Outfitters in cities such as New York, Philadelphia, Copenhagen, Stuttgart and Hannover.
Following his studies, Jakob assisted in the launch of the new products in different companies and design studios. In June 2014, his first official launch of his backpack collection was published on different blogs, websites, and magazines. In January 2015 his backpacks were also released on the Berlin Fashion Week SEEK and on the Copenhagen Fashion Week CIFF. Jakob Lukosch is currently working for Urban Outfitters at the headquarters in Philadelphia, PA in the United States of America as a passionate product designer for electronics, audio and tech products.
Jakob Lukosch is not specialised in one major design field. He designes lower consumer electronics, furniture pieces, bikes, kitchen tools, fashion accessories, watches, prints and installations. Challenging and looking outside the box in every new project is a big advantage. Having a different point of view on each product allows him to hybrid things to new unique products. Jakob's designs can be defined by their holistic simplicity, geometry, thoughtful use of materials, easy understandable fuction and, attention to detail. If you want to get to know more about Jakob's work please feel free to visit his website,
pinterest
,
instagram
or
linkedin
account.
---
Publications

2014
Trend House Magazine
Issue 08/14

2014
Featuring on Nexster
Entrepreneur Website

2014
Design Blog - Gessatto

2014
Design Blogs
www.artnau.com www.designinspiration.com

2013
Book
Design Made In Germany
Phoenix Design | YO-YO
Exhibitions

2015
Fashion Week
CIFF - Revolver
Copenhagen, Denmark

2015
Mercedes-Benz Fashion Week
Seek
Berlin, Germany

2015
Product Design Exhibition
16Up
Hannover, Germany

2015
Handwerkskammer Hannover
Design Exhibition
Hannover, Germany

2015
Prototypen Party
Feedback Party
Hannover, Germany
Workshops

2016
Design Thinking
Workshop in coorporation with the ISI Yogyakarta.
Yogyakarta, Indonesia